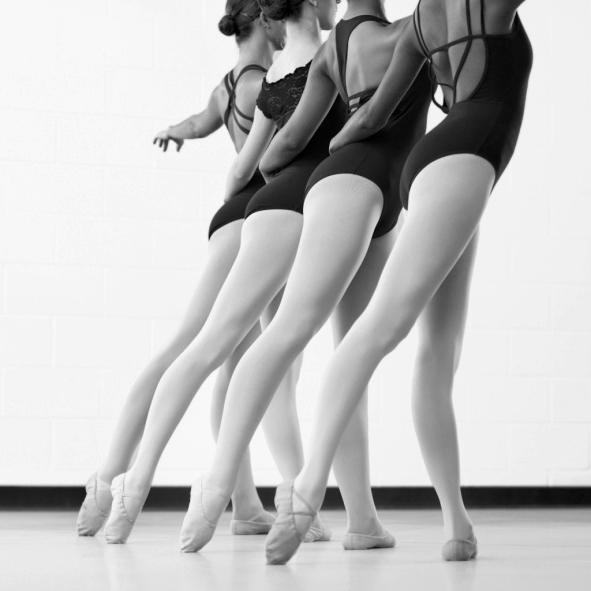 Ballet is the foundation of all dance forms.  Ballet class focus on body placement, flexibility, balance, alignment, strength and classic technique as achieved through barre and center floor work. Ballet classes for the very young students begin with Beginner Ballet, then progress to a  combo class. Students aged 7 years  may then register for Ballet I and will progress to Ballet 101, Pre-Pointe and Pointe I. Younger students are placed in a Combination class by age.  We recommend all students include a ballet class in their curriculum.
Our tap classes begin with Intro to Tap and progress through each age group.  Younger students are encouraged to take a combination class that includes tap to continue their dance knowledge.  Terminology, steps and choreography are taught to music ranging from show tunes to fun, modern beats.  Coordinating classes for Tap: Ballet, Acro , Jazz & Hip Hop. 
Jazz
Jazz dance is a form of modern dance which is heavily influenced by the sounds, rhythms, and techniques of jazz music. Like jazz music, this type of dance is highly individual, with an emphasis on showcasing individual skills, and dancers who specialize in it are skilled at improvisation as well as working with other dancers. Our jazz classes teach students the fundamentals of jazz movements with jumps, turns, leaps, rhythm and choreography.  Coordinatings classes for Jazz: Ballet, Tap, Acro and Lyrical.
Acro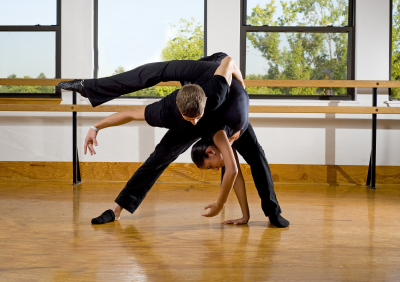 This acrobatic style class teaches stretching and floor gymnastics. Acro is a class that progresses from forward rolls and cartwheels to intermediate tumbling, including beginner aerial work. Teachers work with each student on their individual level. This class also focuses on flexibility, agility, and teamwork. Coordinating classes for Acro: Ballet, Tap, Jazz and Lyrical.
Lyrical/Contemporary
Lyrical and contemporary classes are a fusion of ballet and jazz dance techniques that use dramatic motion to interpret music and express emotion. Our classes focus on developing strength and flexibility while helping students achieve solid dance technique.  Coordinating classes for Lyrical/Contemporary: Ballet, Acro, and Jazz.
Hip Hop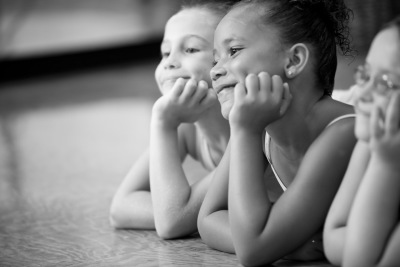 Hip Hop is an upbeat style of dance performed to popular music.  While Hip Hop has become increasingly popular in the entertainment world, it's roots came from urban street dancing.  There are several styles of Hip Hop and each class will be taught in the style that best fits the level of the class.   All music selections and dance moves are age appropriate.  Coordinating classes for Hip Hop:  Ballet, Jazz and Acro.
Preschool
Our preschool classes are offered in Dance, Ballet, Tap and Acro, depending on the school year schedule and instructor availability.  These 30 minute classes are structured to enhance coordination skills, listening skills, balance, music interpretation, creative movement and motor development in the youngest dancers, ages 3 to 4 years, and prepare them for combo classes. This program is an excellent introduction to the world of dance and lots of fun!